Kids' Registry Privileges
Register your kids' profiles at The 1 Family to receive a selection of welcome gifts, including cash coupons, special points in your kid's birth month, special services at Central Shopping Centers, special rewards and missions, and personalized content just for you.
Register your kid's profile with The 1 Family and earn 50 THB cash coupon (no minimum spending required) plus several discounts from Central Retail stores and leading partners, totaling 1,810 THB. Register now,
click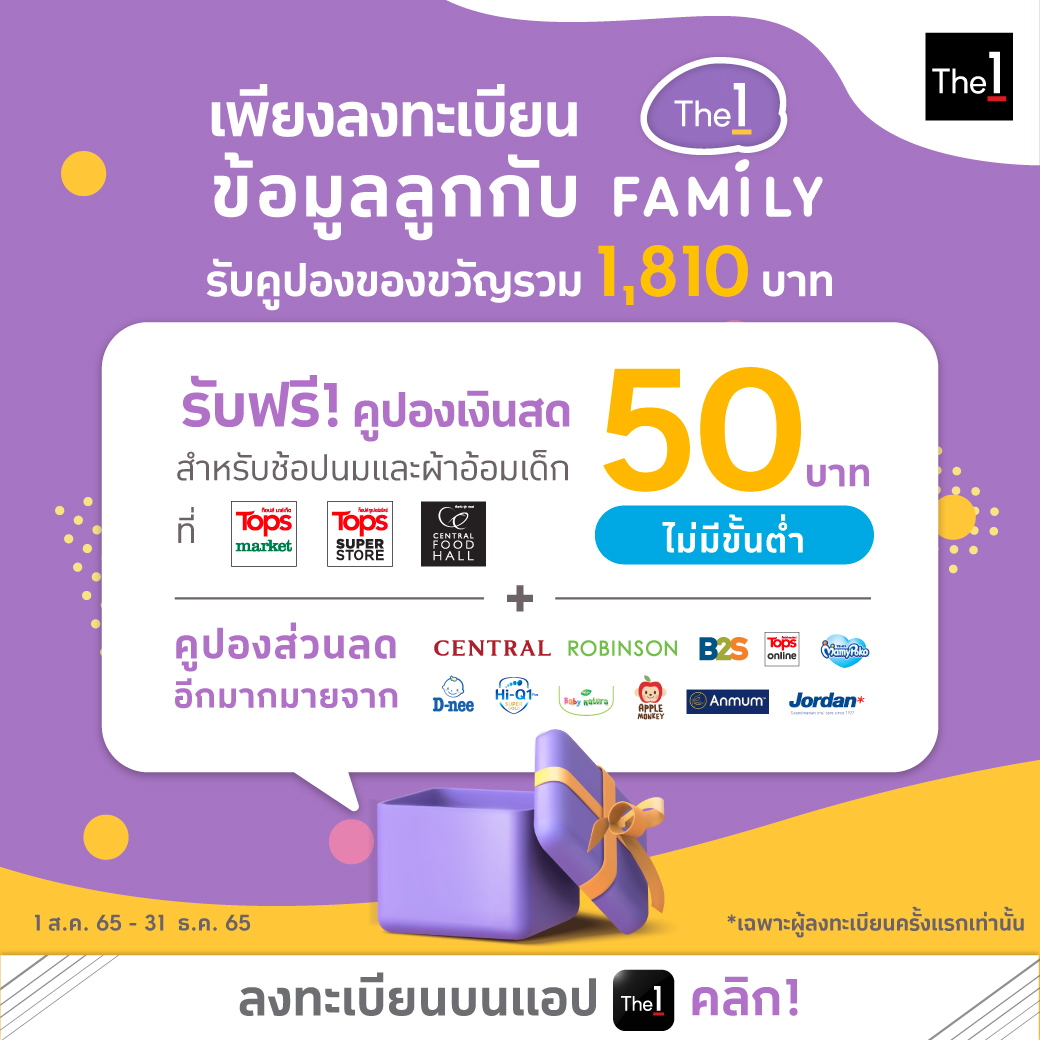 Highlights from The 1 Family
Recommended deals for you and your family
Rewards for The 1 Family
See More

All the rewards of great value for your family. Redeem now at The 1 Family on The 1 App.
Millennial Parenting Trends
See More
Catch up with the latest trends and topics for parents and kids with regular updates on recommended shoppping lists, hot promotions, lifestyle and more.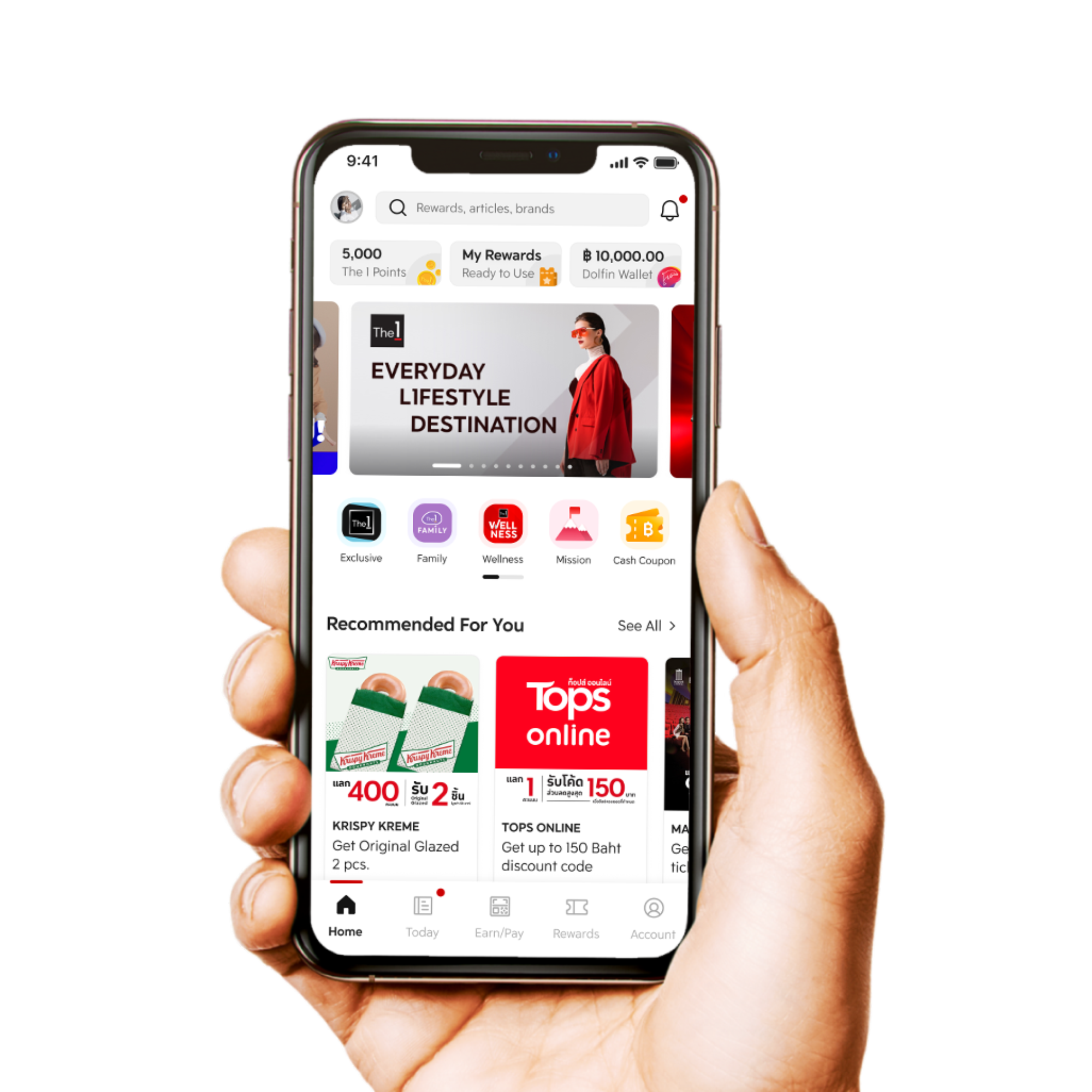 Explore more privileges with
The 1 App